NFL Pick Em Weekly Pick Distribution 2023-2024
The below printable chart shows Week 5 pick distribution across all NFL Pick'em pools on the site, with separate views for picking straight up or against the spread (ATS). This information is useful when making picks as it allows you to identify value picks who are flying under the radar. Pick distribution is most accurate just before kickoff when the majority of picks have been submitted.
NFL Pick Em Weekly Pick Distribution is a premium feature. Subscribe to
Gridiron Plus
to unlock this feature.
Below is an example of how weekly pick distribution will be displayed once you subscribe: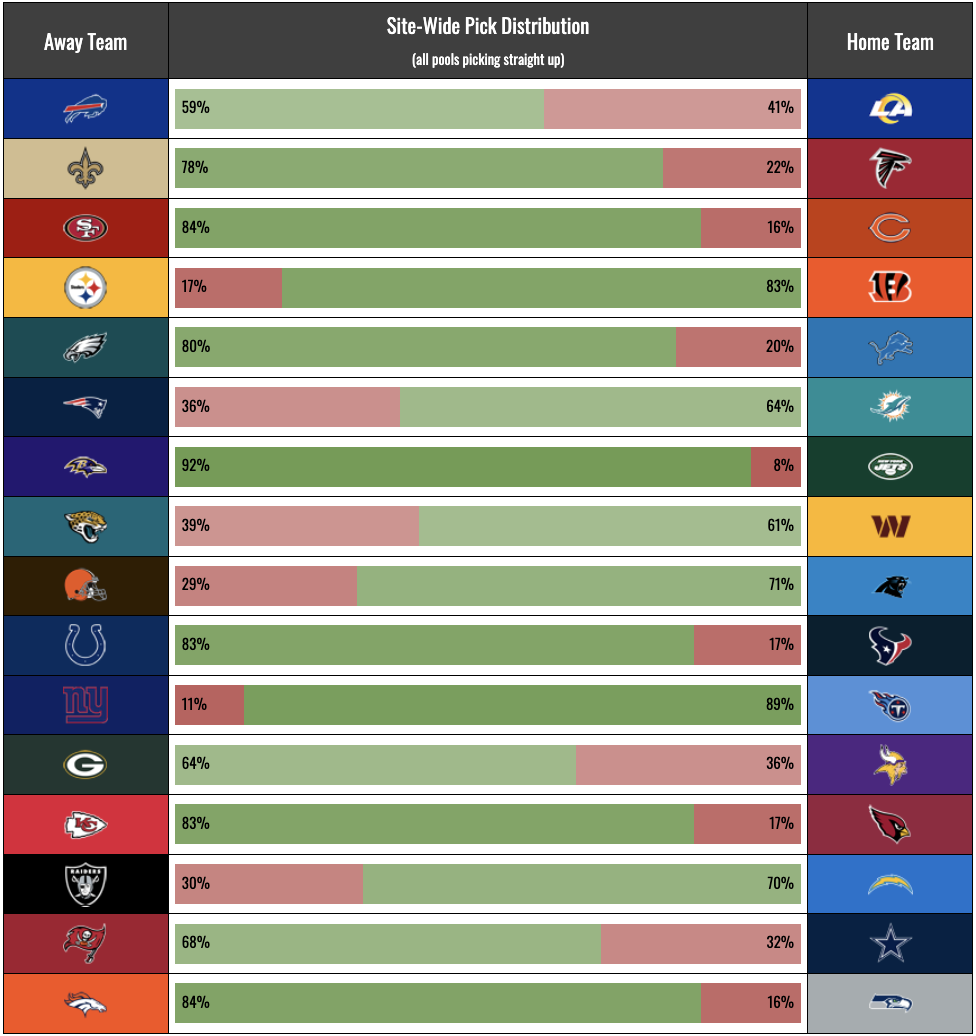 2023-2024 NFL Pick'em Weekly Pick Distribution:
Pick distribution provides insight into the percentage of players across all NFL Pick Em pools on the site who are picking a given team.
This information, along with odds data such as spreads and moneylines, is extremely useful in discovering value picks that are going unnoticed.
Spread data was originally set by oddsmakers prior to the start of the season and is based on pre-season projections.
During the season, current week spread data is updated several times per day and locked once the first game has begun.
Weekly spread data is provided by a white label odds source and is an aggregation of multiple oddsmakers.